Our Business
We provide unique waterproofing, building maintenance and repairs services.
Our way of doing business is ethical, fair and uncompromising, and our management philosophy and characteristics are essential to us in fulfilling our vision.

WELCOME

---
Universal Roofing Solutions (Pvt) Ltd is a professional waterproofing and maintenance company consisting of four principal officers with combined industry experience of 24 years. The company was formed in 2011 and was revolutionized in 2014 by Mr. Isaac Mapetsani, Wencelas Chitsere, Passmore B. Notice and Gilbert Mtero .The Company is registered under the Companies Act and Zimra.
Our Mission
We commit ourselves :
1. To provide top-quality industrial, residential and commercial roof maintenance products and services in the most timely manner and with an ongoing comprehensive quality control program to provide 100% customer satisfaction
2. To grow bigger financially and increase capital with time and satisfy all our customers with perfect workmanship
Our Vision
To be the best roof waterproofing and building maintenance contractor of choice. We strive to always look for ways to improve all aspects of our business by offering maximum value to our customers. We go beyond industry standards to protect and improve your property.
Our Objectives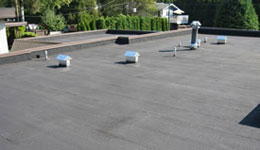 To achieve a customer mix of 40% commercial, 35 % industrial and 25% residential building maintenance and repairs contracts per year.
To expand operations to all parts in Zimbabwe.

Core Values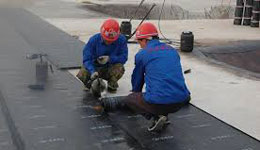 Above all, we strive to provide our customers with
Honesty,
The highest level of service.
Professionalism and systematic.
Our Services
We offer the following Services:
Torch-on.

Waterproofing.

Roof leak diagnosis & repairs.
Roof Coating.
Guttering.
Painting.
Ceilings.
Company Experience
All our work is guaranteed, which is overseen by our project manager.
Workmanship Guarantee.

Prompt Service.

Free Inspection.
Free Estimates.
All staff professionally trained experts in the industry.
Expertise
Community Support
We will remain committed to the following values
Trust
Creativity & Originality
Team Spirit
Community Support
We will commit ourselves to plough back to the community.